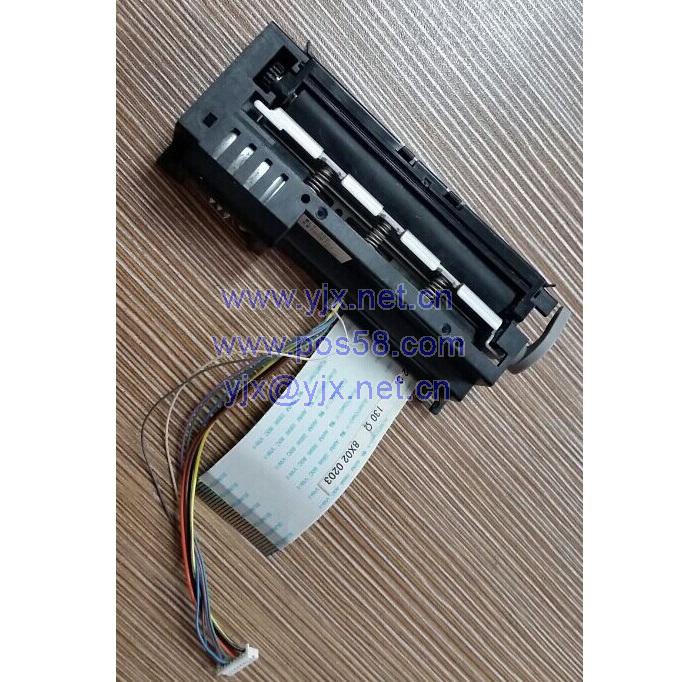 BASIC INFO
Specifications
Printing method
Thermal dot line printing method
Total dots
576 dots/line
Dot density
8 dots/mm
Printing width
72mm
Printing speed
Max. 60mm/sec. (480 dot-lines/sec)
Paper width
80mm
Paper feeding pitch
0.125mm
Sensors
PE sensor
Photo-interrupter
Head temperature
Thermistor
Head-up
Mechanical switch
Operating voltage *1
VH
DC 4.2 to 8.5V
Vdd
DC 4.75 to 5.25V
Current consumption
Head (Vp=5V)
Max.: 2.5A approx.
Motor (Vp=5V)
Max.: 0.5A approx.
Recommended paper
Width
80 mm
Thickness
65mµ
Paper diameter *2
φ83mm or less
Paper (Manufacturer)
TF50KS-E2D (Nippon Paper)
Reliability *3
Head pulse-resistance
100 million pulses or more
Haed wear-resistance
50km or more
Environment
Operation
Temperature: 0 to 45°C
Humidity: 35 to 85% RH (No condensation)
Storage
Temperature: -20 to 60°C
Humidity: 10 to 90% RH (No condensation)
External dimensions
99.5 (W) × 41 (D) × 21 (H) mm
Weight
Approx. 95g
(*1): Voltage drop at maximum current may cause the print quality problem. Please check it carefully in your environment such as control board, wiring, etc. Also please keep the voltage within the speci? ed voltage range even by the voltage drop.
(*2): The number of diameter varies depending on the conditions.
(*3): Normal temperature at 25°C, normal humidity, 12.5% printing ratio, rated energy and by use of the recommended print paper.