BASIC INFO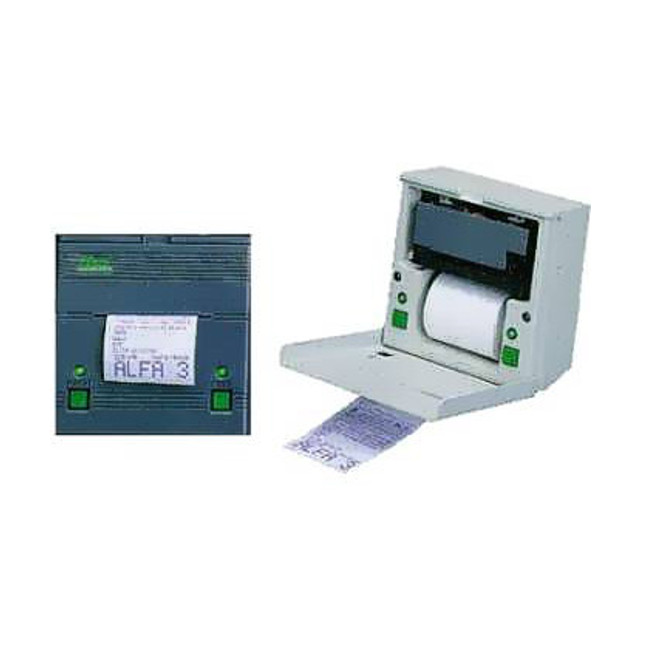 Alfapanel 3 impact printer is successfully used in applications where it is requested to guarantee on the long run the integrity of the printed information.. Paper width 58 mm and interfaces RS232C/TTL/Centronics.
Alfapanel 3 printers are available in 4 models (24 HS, 42 HS, 24 VHS e 40 VHS) and they offer different performances in terms of printing speed and number of characters per line. The printer, compact and easy to install, has a front panel that can be opened to replace the cartridge in a fast and easy way.
Alfapanel 3 uses Epson impact printing mechanism and normal roll paper 57,5 mm wide and with a roll diameter of 50 mm. The communication interface for host connection can be serial TTL, serial RS-232C (optional) o parallel Centronics (optional). Furthermore, the model ALFABASE, comprehending only the printing mechanism connected to the electronic card is also available.
TECHNICAL SPECIFICATIONS
Compact and of easily installed
Available in different models which offer different printing speed and number of characters per line.
The front panel can be opened for cartridge replacing
Control of different alphanumeric print-formats, combinable with one another.
Most common communication interfaces are supported
APPLICATIONS
Mobile equipments
Measurement equipments
Control panels
Weighting systems